IGDA Seattle presents: castAR @ Amazon
Feb 10th, 2014 by Matthew Burns
IGDA Seattle presents: castAR: The Most Versatile AR & VR System
Thursday, February 20, 2014 from 6:30 PM to 9:30 PM
Amazon facility access is limited – advance registration required to ensure entry!
---
castAR is a projected augmented reality system that displays holographic-like 3D projections that the user can interact with.
castAR's projected augmented reality system is comprised of two main components: a pair of glasses and a surface. The frames of the glasses contain two micro-projectors. Each projector casts a perspective view of a stereoscopic 3D image onto the surface. By taking advantage of your eye's natural focal distances means that the user's changes of feeling any type of physical discomfort are greatly reduced.
The surface is made of retro-reflective sheeting material, similar to the kind used in traffic signs and high-visibility safety clothing. In additional to dramatically bringing down the consumer price for an augmented reality experience, the primary benefit to using this material is that it bounces the majority of light from our projectors directly back toward the glasses with very little scattering. This enables the simultaneous use of a single surface by multiple people while keeping each viewer's view private from the others.
The final retail glasses are expected to weigh less than 100 grams, which is only slightly heavier than a pair of sunglasses. If you wear prescription glasses, castAR was designed to sit easily on the outside of them.
castAR requires no calibration or adjustment.
---
Presenter: Josie Nutter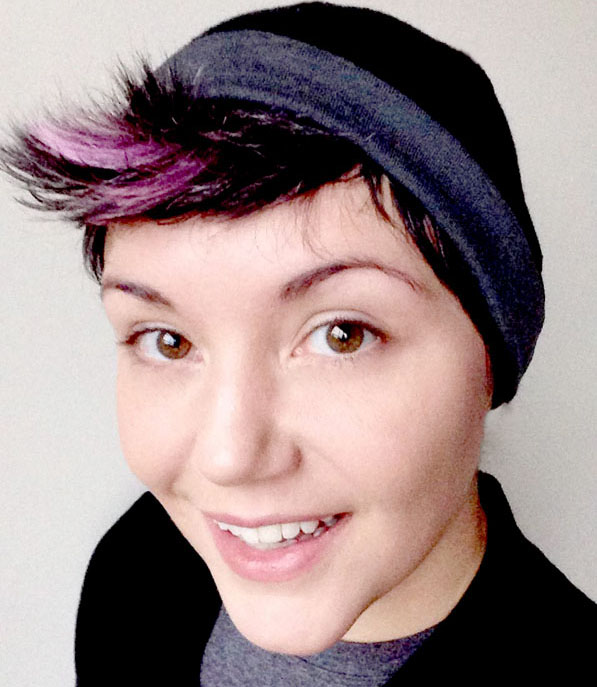 Josie Nutter is a software engineer and UX specialist with 16 years of experience in the video games industry. She has a B.S. in Human Centered Design and Engineering from the University of Washington, where she received the Undergraduate Award of Excellence for demonstrating special strength in innovation. Coming from a background in gameplay and tools programming at studios such as Crystal Dynamics, Snowblind Studios, and PopCap Games, she is now working on the software side of castAR for Technical Illusions after helping launch a successful Kickstarter campaign that raised over $1M.