Seattle Indies Social – April 28th
Yesterday's Seattle Indies Social at 17BIT saw a great turnout with an excellent Spotify playlist and a refreshing mix of both new and old faces. Thanks to everyone who showed up – we hope to see you again at future meetups!
We also saw an interesting and fun mix of games being casually demoed by a bunch of talented indies, ranging from prototypes to polished. Without further ado, check them out below!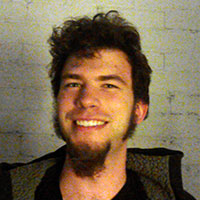 And here's what a totally random person at the meetup had to say about things:
"There were a lot of really cool games! The terrarium one was pretty cool, the flight one was pretty cool, got to see some of Galak-Z's source code… It was all cool!"
— Zach Lindblad, alleged California transplant
Thanks, Zach! Thanks as always to 17BIT for hosting the Seattle Indies, and we hope to see everyone again! (P.S. There's another big event this Saturday – iFest at the Seattle Armory! If you're going to miss it, never fear – I'll probably write another blog post about it that absolutely no one asked for!)